Home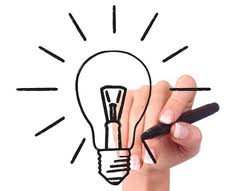 Budget Business Ideas was born out of the belief that more people would start a business if they realised how simple it can be. And how cheap. You don't need a world-beating idea nor riches beyond imagination. You just need some determination and patience to get your business off the ground. So what makes a good budget business idea? Often they are home based so you don't have to fork out for premises. Many are service based businesses. One things for sure you don't need a king's ransom to start one.
Low cost business ideas
So what's a budget or low cost business idea, really? Does it mean anyone can do it? By our reckoning a low cost business idea can be started for £3000 or less. That's below the figure generally quoted for the cheapest of cheap franchises. Why fork out more for a franchise when you can set up your own business? You'll own 100% of it and won't be paying a monthly fee to anyone. Not everyone can run a business mainly because they aren't blessed with sufficient motivation. Some people prefer an easy life, but that's not you, is it?
Be realistic
If you have the opportunity to start a business in an area where you have some experience then go for it! It's obviously easier if you have some knowledge of a particular field but that doesn't mean you have had some experience of working at it. Confused? What we mean is, if you want, say to start an Oven Cleaning business – and why not – where there's muck there's brass. Then it wouldn't make sense unless you knew you could actually do it well enough that people would pay for the service! Makes sense doesn't it.
Be inventive
You can be inventive and realistic at the same time. Think about it for a moment. There are hundreds, even thousands of photographers up and down the land. Is there room for one more?You bet. But please be inventive in your areas of focus, and how you present your business. There are hundreds of pet taxi businesses up and down the land. But what about one specialising in transporting older people's pets. That immediately opens up opportunities for marketing that you may not had otherwise had thought of.
This means, try not to create a "boiler plated" business that looks to customers just like the business down the road doing the same thing. Want to be London plumber? Think of a niche that will serve you well.
Don't be scared of training or support
If you think your skills are just so-so don't be afraid of buying in some training. Here we're not talking courses. But whether you're interested in web design or becoming a handyman, you can pay for other people's expertise. This can also be a great confidence boost.
If you can find other people in your position then hang out with them. Being in business by yourself isn't just lonely but it can be slow going. If you have some people (even family) you can bounce ideas off, so much the better.
Finding support and funding
By definition you shouldn't need much money to run with one of these ideas but you may need some form of support. Say someone to go through how you market your business or how to keep books. Sadly small business support in the UK is very fragmented. But it's there for the asking if you're prepared to roll your sleeves up!